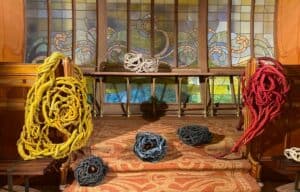 🇬🇧 Three years after the last exhibition in Brussels, maison parisienne gallery reinvests the Hôtel Solvay for a new edition of its exhibition "La Promenade du Collectionneur". This exhibition, which has become a must, will present on the three floors of this exceptional place, a selection of contemporary works by the artists represented by Maison Parisienne Gallery. More than twenty artists will be exhibited. I am delighted to show my work along with that of Simone Pheulpin and Pierre Renart (whose work you can admire on the picture below) Gérald Vatrin, Hervé Wahlen…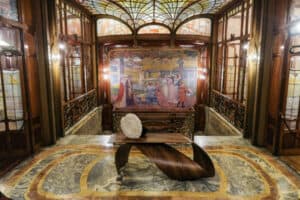 Below is a selections of sculptures I will be presenting at "La Promenade du Collectionneur".
The exhibition-sale, by appointment only (contact), will take place from January 24 to 29, 2023
🇫🇷 Trois ans après la dernière exposition à Bruxelles, la galerie maison parisienne réinvestit l'Hôtel Solvay pour une nouvelle édition de son exposition " La Promenade du Collectionneur ". Cette exposition, devenue incontournable, présentera sur les trois étages de ce lieu exceptionnel, une sélection d'œuvres contemporaines des artistes de Galerie Maison Parisienne. Plus de vingt artistes seront exposés. Je suis ravie de présenter mon travail aux côtés de Simone Pheulpin et Pierre Renart (dont vous pouvez admirer le travail sur la photo de couverture) Gérald Vatrin, Hervé Wahlen…
L'exposition-vente, sur rendez-vous uniquement (contact), aura lieu du 24 au 29 janvier 2023.
Vous trouverez ci-dessous une sélection de sculptures que je presenterai a "La Promenade du Collectionneur".