Au cœur du vivant, écrit par Valérie Belmokhtar et publié par Pyramyd Editions, nous emmène dans un voyage à travers le lien entre nature et art contemporain. Ce beau livre de 312 pages illustre comment des artistes du monde entier s'inspirent de la beauté, la résilience et la diversité du monde vivant.
Disponible sur pyramyd-editions.com
Au cœur du vivant penned by Valérie Belmokhtar and published by Pyramyd Editions embarks on a journey through contemporary art's embrace of nature. This 312-page page-turner depicts how artists from all over the world connect with the beauty, resilience, and diversity of life.
The book is available from pyramyd-editions.com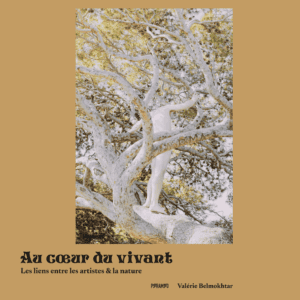 312 pages
21 x 26 cm
Couverture Souple (Soft cover)
ISBN 978-2-35017-579-9