D'entrée de jeu, le Coeur du figuier d'Aude Franjou donne le ton. Loin du sage artisanat précédemment réservé à l'univers intime ou domestique féminin, l'art textile est désormais un art à part entière qui outrepasse les limites du genre et du cadre pour habiter l'espace et revêtir bien souvent les habits de la sculpture.
Historienne de l'Art


These stunning pieces, simultaneously natural and otherworldly, born from meticulous work, light up my imagination.
Movement artist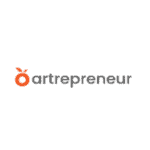 Cords and twines are bound into systems of curves and bends, reminiscent of the pathways and vessels found naturally growing in the earth and our bodies. Aude Franjou's sculptural projects demonstrate the links and similarities of all living things through the structural forms of our bodies. Thank you for sharing your work with us. We continue to love seeing your inspiring works of art.
Art curator at Artrepreneur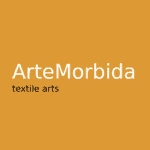 Non-conventional sculptures ranging from monumental forms to sinuous miniatures in which nothing is left up to chance, the works of Aude Franjou are inspired by botanical architecture, the tree barks rough tactility, and the ramifications of corals. These works emerge from the physical, repeated, systematic gesture, from a technique honed over time that incorporates rural materials such as raw hemp, fibres that Franjou skilfully traps with linen yarns in shades of red, yellow, blue and white. The reading of these vibrant and intense works unveils the passions and complex nuances of the artist's feelings, who invites us, through shapes, colours and spaces, to resonate with the essence of an evocative and unprecedented creative universe.
Managing Editor ar ARTEMORBIDA textile art magasine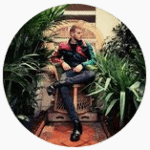 Like a breath of oxygen textile artist Aude Franjou brings volume to the art of weaving, creating mesmerising sculptures from linen fibres and natural dyes.
Instagram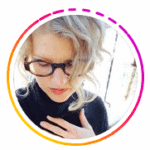 Aude is an installation artist who works with linen and hemp, creating organic forms that wrap thousands of times around a core, splitting and becoming larger -- often climbing -- configurations. They are evocative and primal, a study of plant-based forms and materials, with the physicality of the process still resonating in the end work.
Textile Artist


Formes dressées ou tombantes flirtant entre le textile et l'organique, les créations d'Aude Frajou semblent par certains côtés bien vivantes, comme des plantes fantastiques en train de germer.


Les tissages colorés et organiques d'Aude Franjou ont une présence profonde et vibrante et semblent être nées de la nature même des arbres auxquelles elles se fondent.
Exporevue magazine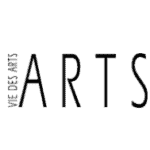 "Aude Franjou prefers the bare forms of nature to speak of the "knotted hopes of humans". Her "roots of wishes", sculptures more than linen weavings, dyed with the most sublty chosen colours, set between the trunks and branches of trees, convey beyond their aesthetic appeal a symbolic and poetic significance."
Volume 51 "The art of weaving, brought to the light of day, becomes monumental."
for contemporary sculpture


"Aude Franjou's work, through its poetry, goes beyond the textile fibre and leads to a new writing."


"L'oeuvre d'Aude Franjou par sa poesie déborde de la fibre textile pour mener à une écriture." "L'art de tresser, sorti du carcan de l'intime, devient monumental."
pour la sculpture contemporaire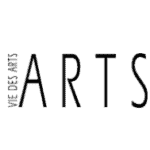 Aude Franjou préfère les formes dépouillées de la nature pour parler des «espérances nouées des humains». Ses Racines à souhaits, sculptures plus que tissages de lin, teintées des coloris les plus finement choisis, serties entre les tronc et les branches des arbres, véhiculent au-delà de leur séduction esthétique une valeur symbolique et poétique.
Volume 51